It's been a while. I haven't had much to update because I haven't built that many sets (though I do have several waiting) Thankfully I finally finished sorting or at least the first part of sorting. Things slowed down due to the California heat and I found it completely unbearable to be in the Lego room. Luckily, I convinced my landlord to install a cooler in the Lego room at no cost to myself. So, sorting continued and is now pretty much finished. Now the building of old sets will take off in different degrees. I decided it would be better for me to compile the parts to each set before I started building it so I wouldn't be stuck mid-build if I was missing a piece. This turned out to be a very inspired idea because the first set I started on was missing several pieces that I now need to order from
Bricklink.com
. Thankfully, in the meantime I can still compile the bricks for other sets and even build them. However, the issue of space will become a particular challenge. So, I will be taking some time to set up the room to be ready to accommodate all the sets I'll be building. I need to buy 3 more of a specific type of table and then some sanded plywood to place under the tables so that I have a flat area to put the rest of my town / city under there since I have limited space. So, things are rolling and I'm super excited. I've been seeing a lot of great ideas online of things to build and do and can't wait to get to the MOC stage of things because I have tons of ideas.
The title set I actually bought sometime last year in March or April and I was super excited when I saw it at Toys R Us. Unfortunately as soon as I bought it, I shifted to a different hobby and stopped doing Lego stuff. It's a cute set though and I really enjoyed building it. Here's the set: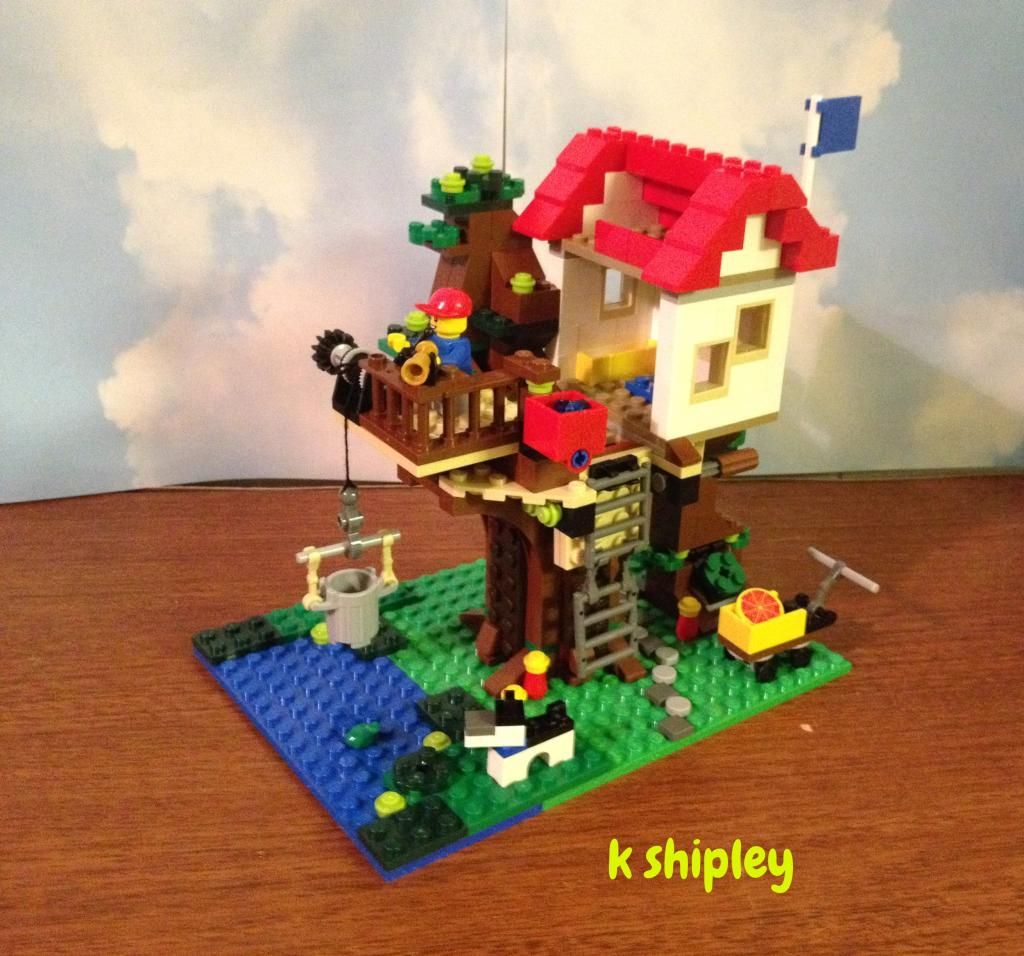 The first thing I noticed when I built this was that it was actually smaller than I thought it would be. The close up on the box makes it look so massively huge, I was picturing it to be really big. I'm happy that it's not though and that it is a reasonably small tree house size.
The Tree House has so many cool and detailed features that one would expect to find in any kids tree house.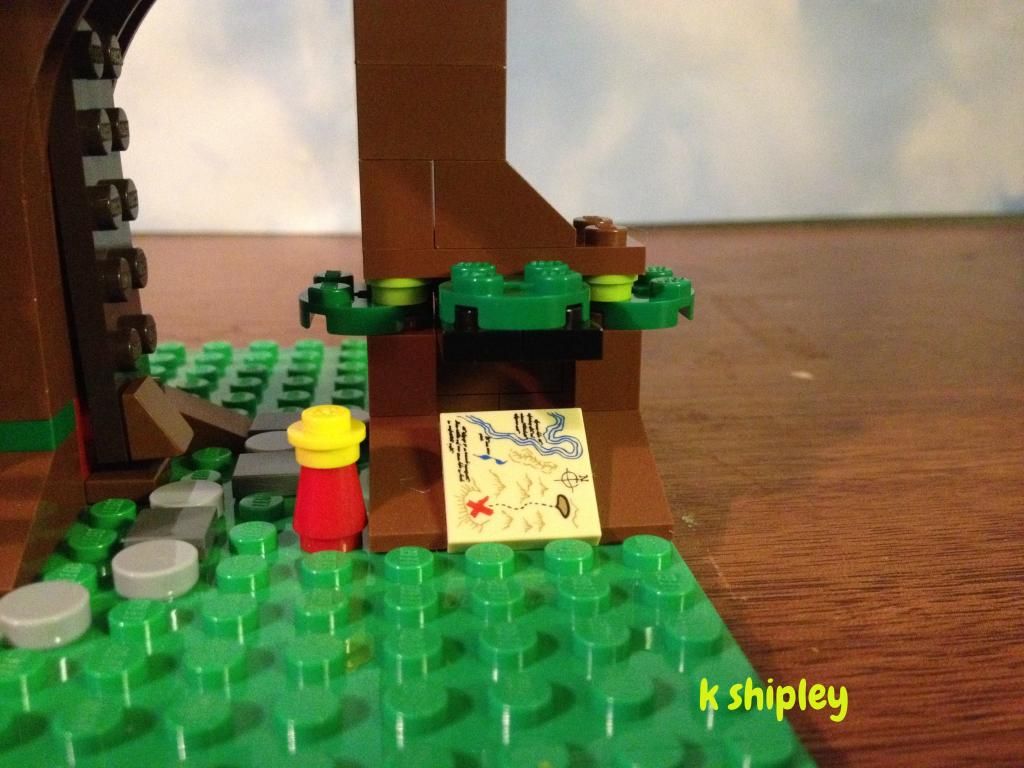 Inner Tree House: Bed for sleeping and cubby for stuff
Space on the roof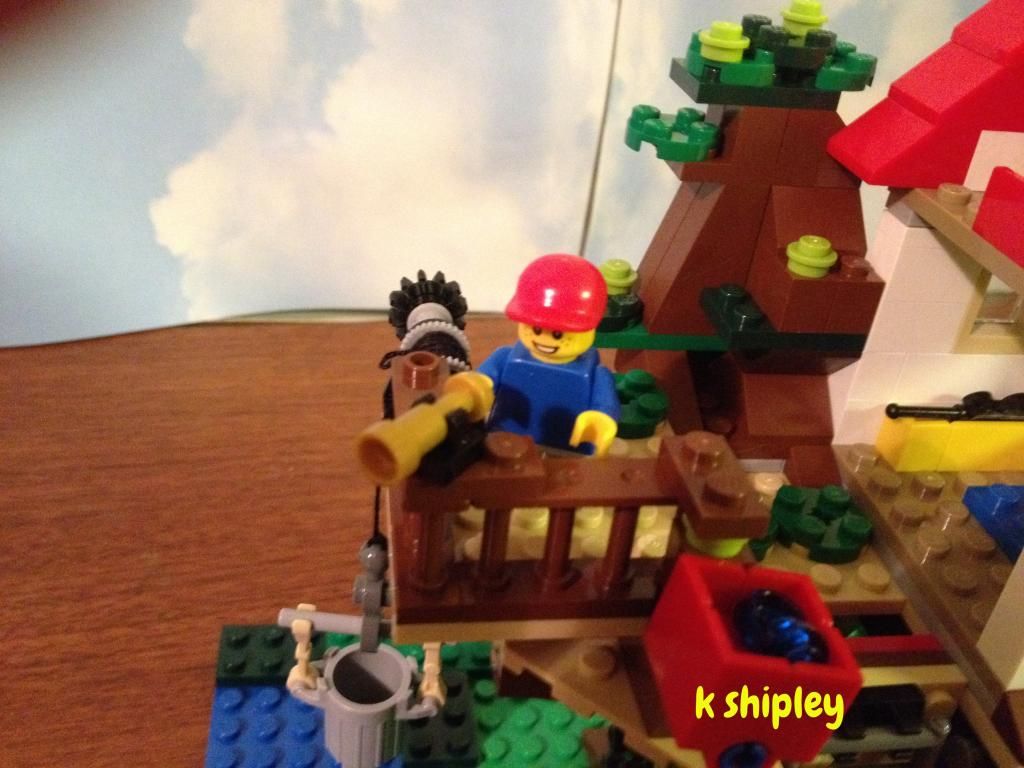 The look-out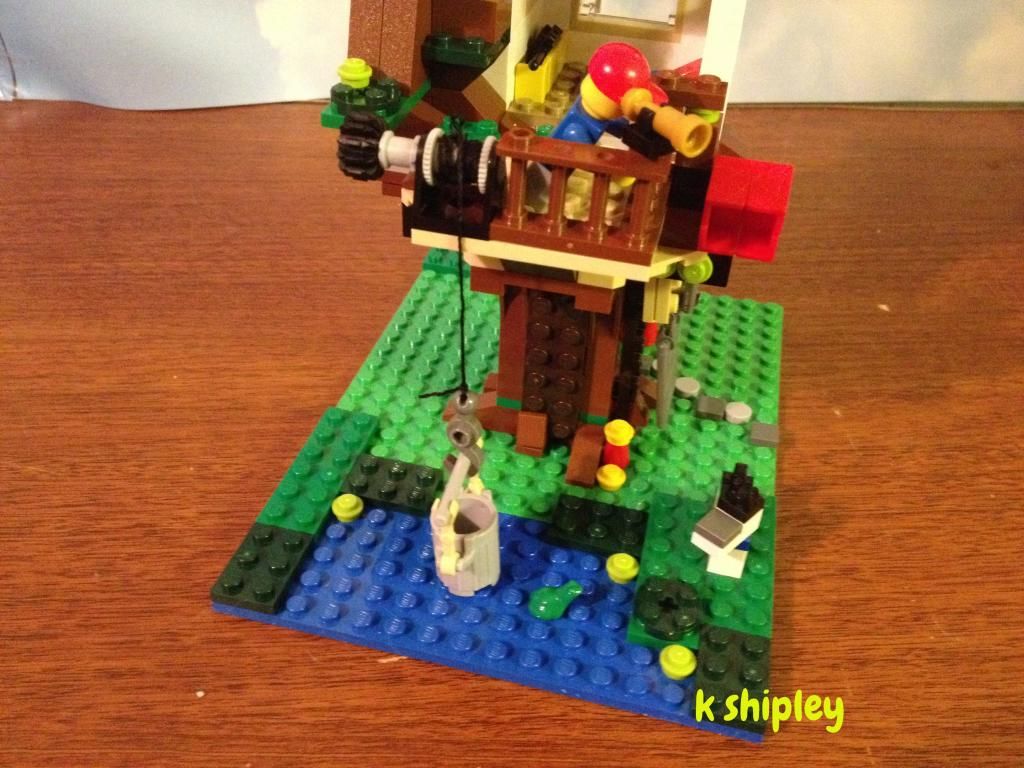 Now to play a trick...send down the bucket to get some water...
Fill up the box.....
Dump it on unsuspecting passersby
And of course no tree house is complete without a boy's two best friends.......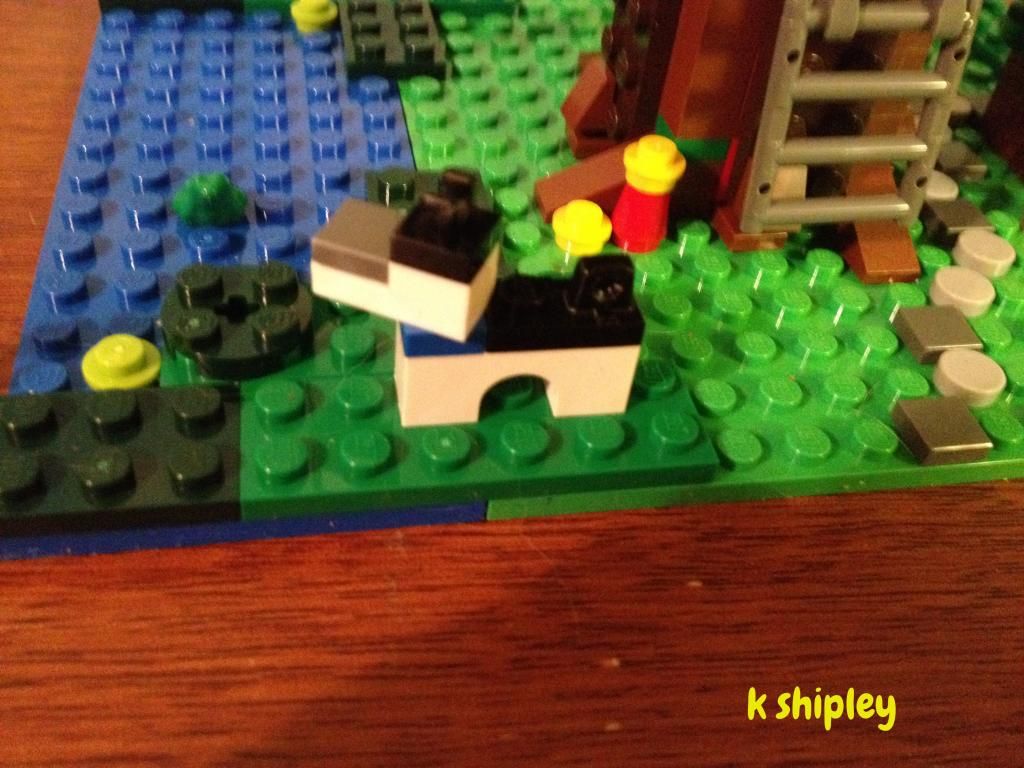 All in all I really liked this set and it was fun to build. A great addition to any town set up. I'm really looking forward to getting my old sets built and to get things rolling. I do not think it will be without a break though. I have been Lego almost every day for at least 3 months now and might take a bit of an extended break. I'm getting Mario Kart 8 for Wii U on Thursday and that should take up some time and Final Fantasy XIV has been calling me name lately. Coming up in August will be Bricks by the Bay in Santa Clara, CA about 3 to 3 1/2 hours south of me an I'm really looking forward to attending that. My first ever convention. I'll take tons of pictures and show any loot I may score. Thanks for following along and Happy Building!!!!!