I feel like I'm the biggest noob to the Lego scene, so anything I introduce here everyone probably already knows about, but I just happily discovered the
Lego Cuusoo Site
. This is totally awesome!!! I see a lot of sets that I would love to see make it to production but the one that I am most excited about is
Lego Goonies Sets
. I would totally buy it, I'd buy all of them. What a great idea and the minifigures are amazing. If it doesn't succeed I'll hound the creator to make me a set of those figures.
I've mostly been collecting websites to glean ideas from and had intended to have more content up, however, I hit a stumbling block. So I have a few newer sets to build and photograph but I had wanted to put together one of my older sets to showcase because anyone can get a new set, but I was searching for a piece (a black seat piece) in my drawer o' black pieces and could not for the life of me find it. And I looked for over half an hour. So I decided that with over 28 pounds of Legos, sort them by color wasn't going to cut it. I need to sort them by piece type as well or in lieu of. So, now I'm on that sorting project. It was nice that I was able to get my Lego room more secure aka cat-proof because Legos and cats do not mix and I'm not getting rid of the Legos or the cats. I still need to buy 2 more tables and then some plywood to put under the table as due to space constraints I've decided to use table top and under table for my set up but that will have to wait until my tax return or until I actually have stuff to set up. But it is definitely coming along.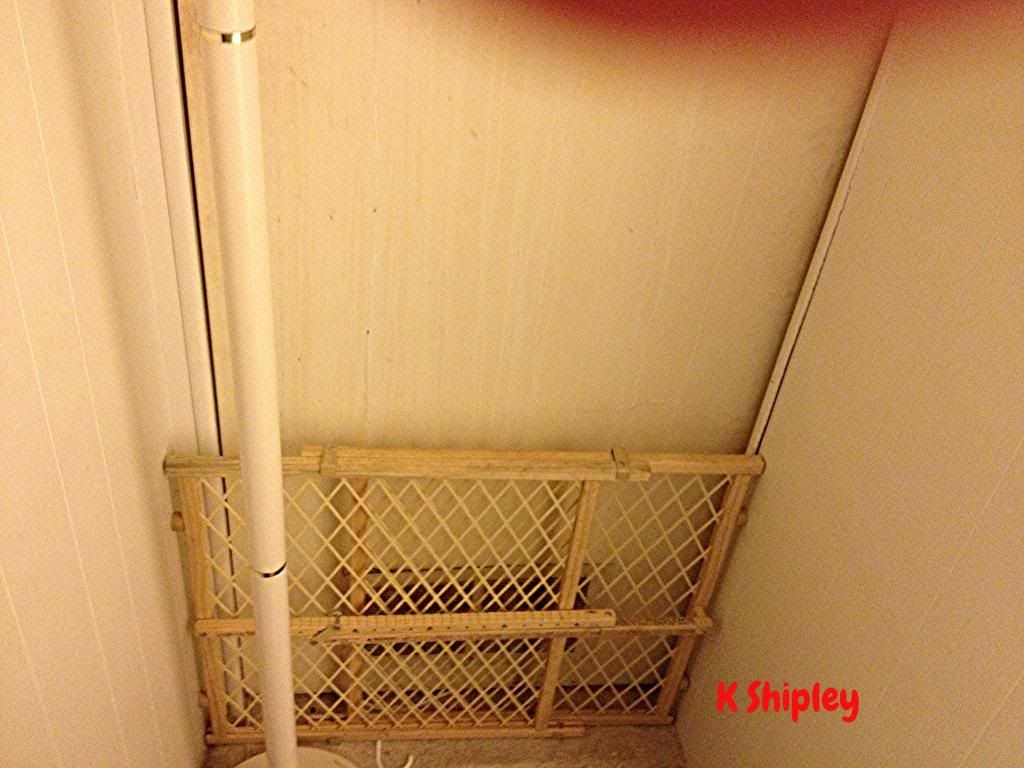 Locke up like Fort Knox. I live in a mobile home and this sliding door on its own can't always keep the cats out because they can push the door in. The random lamp sitting the hallway is to light a normally dark hallway and is controlled by a remote.
I am super excited, a week from tomorrow is my birthday and my brother and I will be going to our closest Lego store which is Sacramento CA at the Arden Fair Mall, It's about 1 1/2 - 1 3/4 hours South East of where I live so this is a big deal. It's also my first time there, an even bigger deal. I still can't believe I somehow have to make it a whole week still to get there.
Anyway, if anyone is following along, that is why I've been so quiet.
Happy Building!!!
I finished the black piece sorting. I need to bag them next but my cats are trying to break the door down. In the background in my laptop is The Hunger Games movie which I was listening to while I finished sorting the pieces.