So, I just finished putting together my newest set for 2014. I had gone to Target to get a different set but didn't find it, but this was in its place and it was one I was very excited about when I got the new catalog in December. It reminds me of one of my favorite sets of all time, one that I only got a hold of early this last year,
Set 6552-1 Rocky River Retreat
. Both sets will be perfect for a planned mountain and forest area in the set up that I will be working on.
Two newer elements (new to me, I don't have any other sets they may have been in) caught my eye as I was putting this together. The 1x2 with brick detail and the flat 2x2 with the cool picture.
1 x 2 with brick detail. I'd love to have these in red.
Cool picture!
It was a relatively quck assembly with easy instructions. One thing I noticed in current building instructions, at least for the Creator line, is they show better what pieces in each step are needed rather than 80s-00s you had to be pretty observant sometimes to see what new had been added in each step. I've noticed that most building sets now tend to have either removable roofs, or the buildings are built full around with a separation in the wall of the building to reach the inside. This is quite different from most earlier sets that had an open back. I haven't quite decided which design I prefer and will use moving forward when I start working on my own creations.
I love the design detail and I'm always amazed at the ways both Lego employed and independent designers on throughout Lego fandom come up with
Logs by the fireplace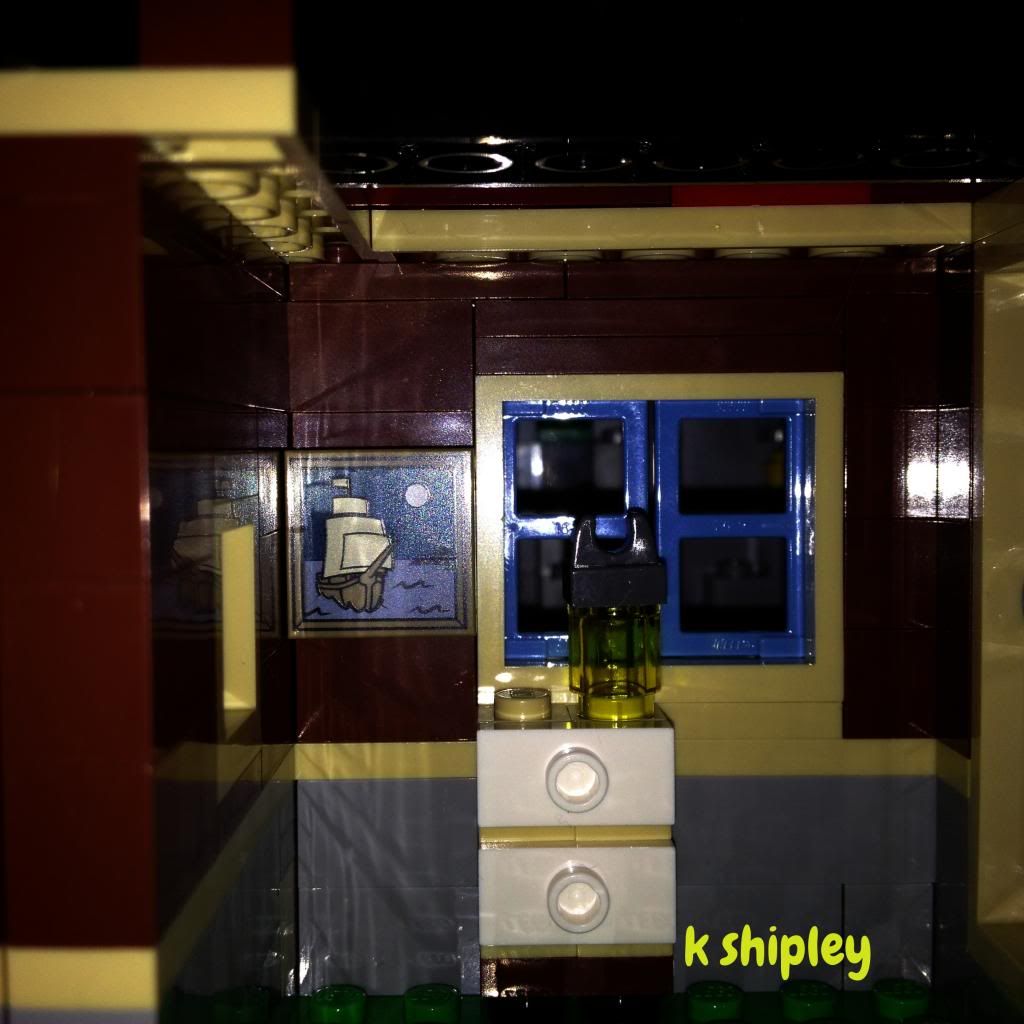 Lantern and dresser.
All in all I really like this set. It was fun to build and will add greatly to my set up.